Nyoka's Bio-Based Glow Sticks Light a Path away from Toxic Chemicals
The tech can replace the billions of glow sticks used annually in military, medical, safety, fishing, live events, and a host of other industries.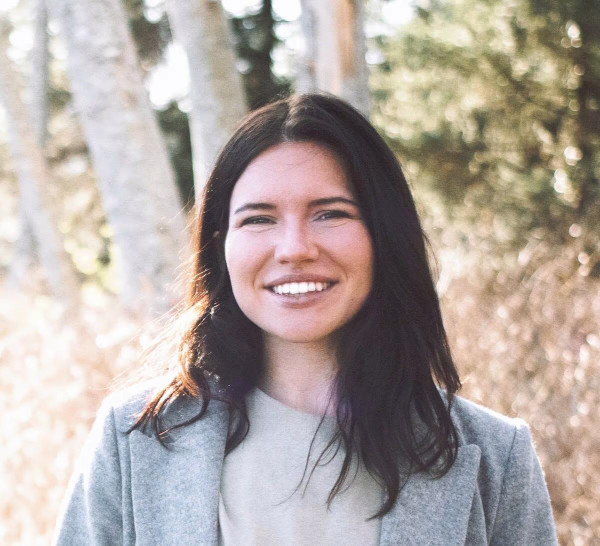 For Paige Whitehead, founder and CEO of Nyoka, it all started with a magical evening on a remote British Columbia island. That adventure led to a trip around the world, an email from NASA, and a deep dive into the world of tech startups, all towards the birth of a climate-friendly solution to night lighting using nature's light bulbs: bioluminescence.
Whitehead remembers her first time seeing bioluminescence vividly. "We were camping on the beach on Savary Island," she tells Victoria Tech Journal. "Being a very warm night we went swimming. As we swam, everything we touched lit up around us. It was one of the inspirations for me to choose microbiology as my field."
Whitehead's teenage Avatar moment didn't just inspire her to pursue an academic direction – it gave her a focus for her future work. Bioluminescence's natural light comes from plants and animals, such as jellyfish, algae, and mushrooms, and is known for being efficient and non-toxic. According to Whitehead, there was a real tipping point for her in 2016. "I attended the Shambhala music festival for the first time," she recalls, "and saw all these chemical glow sticks littering the farm grounds. A question came to mind. Could I harness the power of bioluminescence to replace the toxic chemical reaction used to make this type of light?"
As she researched more, the magnitude of the issue shocked her. Turns out chemiluminescence is incredibly toxic and used for a huge range of industries – from military, medical, and safety, to big events and concerts.
But there was another significant personal experience driving Nyoka to become reality. Whitehead has suffered from severe migraine headaches since she was eight years old. As a young adult it became much worse, and she was forced to take almost two years off from university. She recalls the feeling. "My life as I dreamed it seemed to be over," she says. "I didn't know if I could ever return to school, let alone have a positive impact on the world. It was the darkest time of my life."
Instead of giving up, she took advantage of the downtime to work on her idea to replace those nasty glow sticks. "I needed something to focus on and it ended up being such a silver lining. For the first time I felt like I had a clear purpose and regained some hope for the future. Of course, turning off the lights to work on beautiful things that glow was very appealing for a migraine sufferer!"
Today, Nyoka has drawn attention from a remarkable group of potential customers, partners, and investors, including a surprise email from NASA. "They contacted me through the Nyoka website," Whitehead says. "Turns out they were keen to find non-toxic alternatives for quality-control tools and devices. Our formula for bioluminescence fit the bill."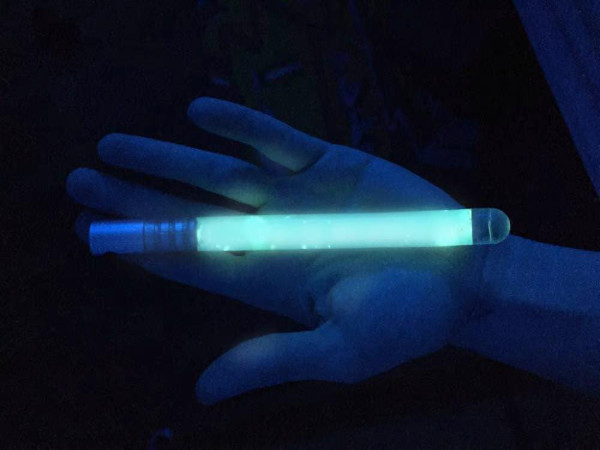 The company is on a mission to replace toxic light sources across a range of industries including military, diagnostic, emergency, fishing, consumer, and manufacturing sectors. NASA's partnership inquiry may be the most exciting development so far for Nyoka research and product development, but the obvious first product is still the top business driver: light sticks or wands. These are used extensively around the globe. The current chemiluminescence formulas are derived from petrochemicals, and end up as more than 1.5 million tonnes of toxic, cancer-causing waste a year. Whitehead believes that fact alone is a reason to question the status quo.
Nyoka investors are seeing not only the opportunities for business success but also the overall contribution to society. SOSV is a global venture capital firm that offers multi-stage investment, starting with pre-seed startup development programs designed for founders with breakthrough technologies, and is a key supporter of Nyoka. "At SOSV, one of our core missions is the advancement of planetary health," said investor Stephen Chambers, partner and managing director of IndieBio New York, part of SOSV. "Over the past decade or more we've pursued that mission in a broad array of climate categories, including food, manufacturing, transport, energy, building systems, and circular economy."
Given Nyoka's unique position in this sector, Chambers is enthusiastic about the impact of the startup's solutions. "We are thrilled to continue to support Nyoka on its journey to replace toxic chemical glow sticks with bioluminescent, biodegradable light wands," he says. "What first attracted us to Nyoka was its powerful and unique solution to this large, growing problem, as well as a passionate and talented team who are dedicated to disrupting the unsustainable chemiluminescent market. We will continue to leverage our extensive network of investors and industry professionals to further strengthen the company's ability to improve the health of our planet using light grown by biology."
Billions of the current toxic glow sticks are discarded every year, and will eventually leak their toxic contents into the environment. Bioluminescence is more cost-effective, produces 90 percent less greenhouse gas emissions, and offers safer, cleaner solutions to many of the current applications. Nyoka technology is difficult to replicate and the company's patents help its market leadership. Whitehead is sure of one thing. "The future will be built with sustainable biotechnology," she says."Companies just like ours are replacing plastics, styrofoams, and toxic chemical processing, all by harnessing efficient and non-toxic processes already occurring in nature. It's incredibly inspiring to be part of this movement. We are lighting the way to a better future – pun intended."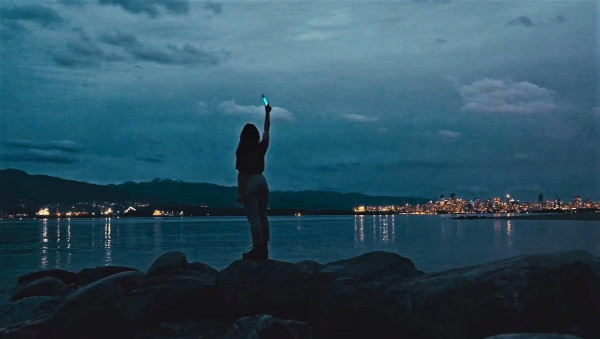 The first wave for Nyoka will be the lucrative and ready-to-change commercial fishing industry – specifically longline fishing. The global industry uses approximately 700 million chemiluminescence lures every year, many of which are discarded in the world's oceans. For Nyoka, this first stage of market domination is important because it is a sector with critical customer pain points, reasonable regulatory hurdles, and high tech-readiness. Making the switch to natural light source lures offers two additional benefits. Nyoka glowsticks use biomimicry – fish see the light and recognize a natural source (just like an angler fish lures its prey) – and these bio-based lures are also water activated, which can translate into longer active life.
Multiple research studies have determined how dangerous the continued use of chemiluminescence-powered light sticks used in the fishing industry can be. It is considered the largest source of plastic waste from underwater fishing lights that could affect the environment and human health. A recent Australian report on the commercial fishing industry future, too, concluded with the need for a biodegradable, non-toxic fishing lure, citing bioluminescence as the key ingredient. "We are excited to try Nyoka's glowing lure," says Brian Gibbons of B&G Fishing, a pilot partner of Nyoka's. "It's easier to operate than regular glow sticks, lighter, and takes up less space, which saves valuable space on board."
As Whitehead explains, this is just the beginning. "We can take over and expand the market currently held by chemiluminescence," she says. "Our goal is total market dominance. We're here for the green takeover."