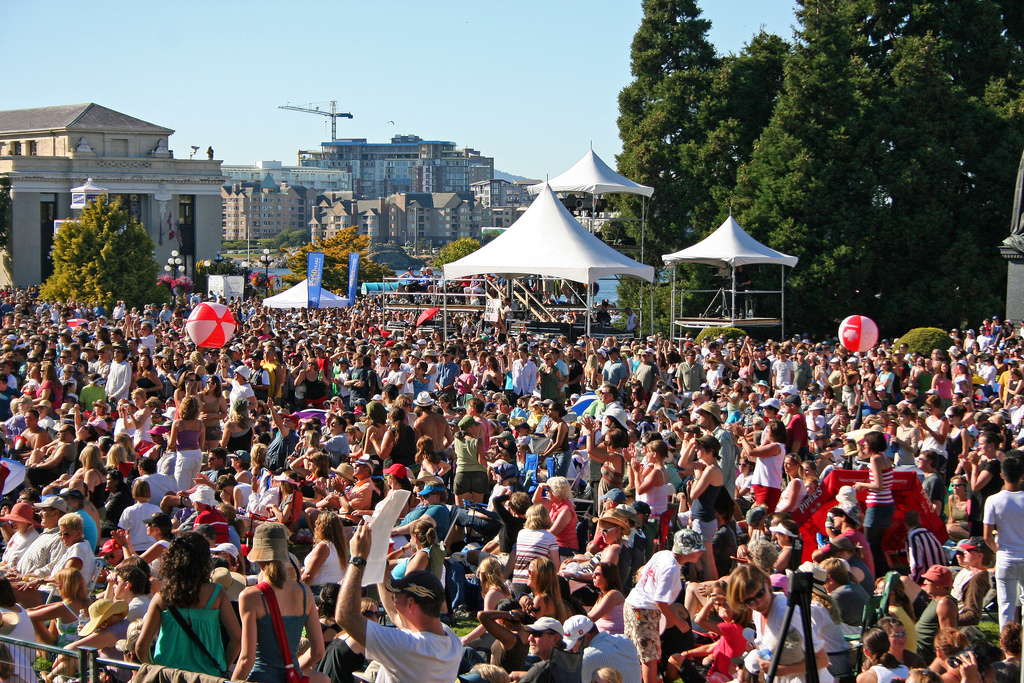 The Imagination Economy – Part 1
It was a great treat to be invited to write the anchor feature for the VIATeC Awards publication – produced by the bright and innovative team at thenumbercreative. This is the first installment of the full (unedited version) once all the posts have been shared I will post the actual PDF along with the illustrations by Bully Creative.
Enjoy and comment.

Victoria – We Grow Successful People Here
Ready to battle stereotypes? Too many people think of one thing when Victoria comes up. Flowers. It's hard to escape the default but annoying stereotype. Even astronaut Chris Hadfield admired the flowers of Butchart Gardens and tea at the Empress from 380 miles up. However, we did get in a sassy response to Canada's favourite spaceman with a video courtesy of Dan Gunn and the talented folks at RaceRocks 3D. http://www.youtube.com/watch?v=a53RlQdgPaY
In the tongue in cheek video, Dan reminds Cmdr. Hadfield and the world that Victoria is "…more than just tea and flowers."
But as Gunn explained to the Times Colonist, "In no way do we mean to say some of the establishments mention
ed in [Hadfield's] tweet aren't important. It's just saying that Victoria is more than that, and it's important to all of our economy to communicate it".
It's easy for us to nod and echo the "sweet, livable city" refrain when our face to the world is a jaw-dropping beautiful natural setting (no complaints), temperate weather (definitely no complaints) and our famous laid-back West Coast lifestyle.
But here's the reality – Victoria is a hot-wired greenhouse for success. Lots of stuff grows here. You might read about a local company selling a new technology or the next Olympian being welcomed to the national team, but often all of this success happens beneath the radar. So many Victoria sectors are globally successful that it's a mystery why we still deserve the label of "garden city. Well, maybe not.
The reason why our city is on more gardeners' bucket lists than Holland is the PR machine working to promote tourism. Writers and broadcasters from around the world come here because Victoria is a swell place to visit. Not a bad thing at all. But my point here is we have more than one dimension. You may know that, but does the rest of the universe?
For instance, when I arrived here from Halifax in 1995 I found the local chapter of the Professional Writers Association of Canada, usually a teeny group of paid writers. Imagine my surprise to find that Victoria's writing community is the second largest chapter in Canada! Toronto the land of scary Fjord's (kidding) is number one. That statistic is even more remarkable because only a fraction of the freelance writers here belong to PWAC. Are you a fan of slam poetry or book launches? You'll find plenty, we are a literate bunch.
But wait there's more! (always wanted to say that!) Victoria has a huge and active creative community of painters, poets, graphic artists, web designers, performing artists, publishers, actors, producers, photographers, social media pros and visual artists of many hues. In fact, we're so darn good at being creative, Victoria was named second-most creative city in Canada (we tied with the shantytown across the strait). According to author and thought leader Richard Florida, founder of the Creative Class Group (http://www.creativeclass.com/), we have all the ingredients to propel Victoria to a new level of prosperity.
A leading urban theorist, Florida's criteria for a creative hub include the three Ts.:
Tolerance: the non-judgmental environment that draws open-minded and new-thinking kinds of people. It's measured as the share of foreign-born people and gays and lesbians in a community, plus the level of integration.

 

Technology: the ability to create new ideas and inventions and high tech companies, measured as a combination of innovation and high-tech companies.

Talent: skilled, ambitious and talented people generating new ideas and creating new companies. Measured by the share of the workforce in the Creative Class.
Nailed It
Tolerance? We have a reputation out here on the West Coast as being mighty friendly and open to folks with a diverse range of lifestyles, backgrounds, and interests.
Technology? The advanced technology sector generates hundreds and hundreds of millions in revenue and delivers a jaw-dropping economic impact to the local economy.  High-tech companies enjoy astonishing success.
Talent? Victoria is home to an impressive number of committed, engaged, and creative people – leaders in their fields, big-thinkers interested in building a better community and a better world. Big thinkers make a choice to stay in Victoria.
More to come.
The next installment of "The Imagination Economy" features the interviews with local innovators like Sean Hoyne, Rob Jawl, Sage Baker, Simon Whitfield, Chris Long and Nick Blasko.
 Print article originally produced in conjunction with / edited by thenumber creative http://thenumbercreative.com/

Robyn Quinn, APR, MA Fellow CPRS