Stop looking for short cuts around CASL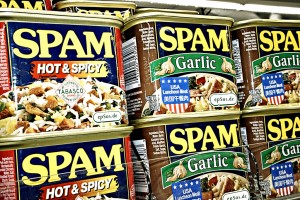 New laws are always stressful, especially when they happen to be the toughest anti-spam legislation in the world!
After speaking to several small business focused groups about what they need to do to be compliant – one thing is clear. There are no short cuts. CASL requires that anyone who uses a CEM (commercial electronic message) to communicate must meet certain specific rules. It will take time but the policy monkeys in Ottawa have at least given business people a realistic timeframe to get the job done. The actual law may come into force July 1, 2014 – the hammer will not come down on non-compliant companies until 2017. Use this time wisely – here are the three things you need to do right now:
1. Stop harvesting emails willy nilly (love the chance to use that word). Starting right now – change all your email consent forms or newsletter sign up forms to be CASL friendly. Tell them who you are (full name and physical address, email) what they will receive and how often and make it easy to unsubscribe anytime.
2.Create a spread sheet of your current contacts – and if you have any records at all that can support consent was given – then you can make that list your "Express Consent" list. As you use various ways to communicate with contacts to give their consent – add them to the list.
3. Don't try and keep doing "business as usual" and hope you don't get caught. If you do you will be paying a hefty fine. And who would report non-compliance? Your competitors for one.
Take your time and you will be surprised that once you get rid of deadwood (emails they never opened anyway) how much more effective your campaigns will be!