Poetry in Motion, 2010
Transit Hero
In September of 2009 I heard an extraordinary spoken word artist, Canadian slam poet Shane Koyczan, a young man who uses hip hop style sounds and cadence to engage his audience and entertain. Fast forward to January 2010, when I was contracted to manage the delivery of a mixed media campaign for BC Transit. They wanted to reinforce the value of taking public transit as an environmental choice; especially in the many BC communities served by small transit systems. Many smaller communities told BC Transit they felt neglected. Each had a small marketing budget so I proposed one major campaign combining the many budgets and leveraging the buying power for impressive radio and print reach. The extra benefit was that it also created a platform for promotional activities and community engagement on a level those small systems would not be able to carry out alone.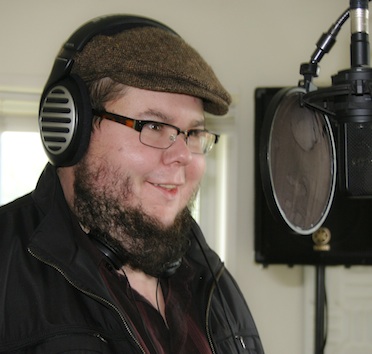 We wanted to recognize and appreciate the riders and ask non-riders to consider public transit in a different light. Originally directed to produce a radio jingle, I proposed an alternative. Use the unique style of Shane's talent and poetry to connect emotionally with BC Transit riders and potential riders. Meanwhile, the world was watching BC and during the 2010 Olympics Opening Ceremonies Shane performed a poem originally commissioned by Canadian Tourism in 2007, "We are More." It was personal and touching and definitely one of the bright spots in the opening spectacle.
Thanks to that amazing performance, the BC Transit decision makers were excited to have him tell us how we could all become a "Transit Hero." Shane wrote and performed the approved spots within three weeks of my first call to him. Over 40 BC radio stations carried the spots and many participated in added value promotional activities planned to leverage the campaign messages.
The results were incredible – increased web traffic and a higher more positive profile in the communities served by BC Transit. The Transit Hero — Be a Part of the Solution (print ads) campaign, April/May 2010, reached external audiences as well as internal. BC Transit employees shared in the pride generated by Shane's poetry – his words created a sense of commitment to making our world better, one person at a time.
http://www.transitbc.com/beahero/beahero.cfm
In September 2010 I spoke at Idea Waves about the Transit Hero project and BC Transit used the campaign as a foundation for additional social media activities.