[home_marketing_content]
Do You Communicate What Matters?
Creating authentic connections is hard work – from researching your stakeholders to crafting thoughtful strategies and executing innovative tactics – let us work on your behalf.
Big Bang Communications is a strategic communications consulting business offering concept-to-completion communications solutions for B2B and B2C clients ranging from technology innovators to established service industries and trusted national associations. Based in Victoria, British Columbia, the Big Bang team specializes in creative ideas and unique perspectives for clients looking for custom communications service beyond their expectations. You're the focus.
Our award-winning solutions and approaches can create a successful and high ROI for your organization and business. You can trust us with your marketing and communications needs.
"Robyn provided world class public relations planning and implementation to promote the launch of my company and my research being published in an international academic journal!"  Jennie Christensen, Founder, Trich Analytics
We deliver training in media relations, email marketing, social media for business, publicity tips and more. Services include content strategy, corporate branding, media relations,  traditional marketing and copywriting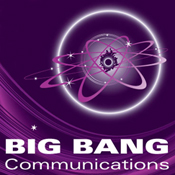 available on exclusive retainer contracts, per project or just when you need a hero to parachute into your company.
Big Bang Communications – Helping you communicate what matters.
Call us or email today to find out more. Your initial consultation is complimentary.
Phone: 1-250-415-7020          Skype: PR4Science                   Twitter: @PR4Science                         Instagram: @PR4Science
LinkedIn https://ca.linkedin.com/in/robynquinnapr
[/home_marketing_content]
[divider style="hr-dotted"]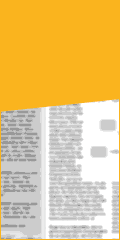 [home_marketing_blog_posts]
[blog_posts title="Latest from the blog" count="2″ character_count="120″ post_category=""]
[/home_marketing_blog_posts]
[home_marketing_testimonials title="Our Clients Say it Best"]
[testimonial_set]
[testimonial client="Big bang Customer 1″]Robyn is amazing! With her direction and expertise we were able to accomplish a complete overhaul of our website content. She gave us easy to use checklists and templates for managing our own content going forward. Not-for-profit sector client. [/testimonial]
[testimonial client="Big bang Customer 2″]Robyn delivered two seminars for Duncan Chamber members. She does a great job – with ready and thorough answers for attendees. With a wealth of experience and success, she speaks to what works, and helps members understand what strategies are best for their particular needs. And members appreciate it – we receive very positive feedback on Robyn's seminars. I heartily recommend Robyn as a presenter.[/testimonial]
[testimonial client="Big bang Customer 3″] Robyn was able to help me understand and use LinkedIn more effectively, she is a great presenter! Natalie Fisher, X Matters, Office Professional [/testimonial]
[testimonial client="Big bang Customer 4″] Robyn Quinn helped create a sponsorship package for Us and Them, a film I made about homelessness and addiction.  She knew funds were limited and agreed to work pro bono. She enthusiastically shared her extensive marketing knowledge and experience. Krista Loughton, Producer/Director, Us and Them[/testimonial]
[/testimonial_set]
[/home_marketing_testimonials]