Feb – March 2015 Become a Content Strategist – Join me at Camosun
Exciting news! I will be teaching a new program at Camosun College in Victoria BC (Lansdowne Campus so easy to find and park).
Some of you may have attended one of the full day workshops I have taught in the past and although feedback and evaluation was excellent I always felt we could cover so much more of the key elements to manage and leverage digital content.
I made a proposal to Camosun Continuing Education to create something more in depth and voila.. this program of 4  1/2 day sessions with a text, assignments, surprise guest speakers and group work is perfect!
Hope to see previous students, iWIT friends and new learners – feel free to contact me if you have any questions, just use the Big Bang contact form or Tweet @PR4Science
Course Number is BSCM-734G-001
Register online (link is included) or phone 250-370-3550 or 1-877-554-7555 (Toll-Free)
Robyn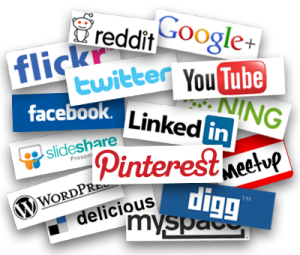 Camosun College – New course!
Digital Content – Strategy
One of the most overlooked yet fundamental skills needed to succeed in digital marketing is the development and management of interesting, useful and compelling content. Learn how to research and identify the preferences of your target audience, then craft an editorial plan to create and curate quality, engaging content. Learn tips on how to manage and re-purpose your content across multiple platforms that include social media, industry specific articles, videos, blogs and traditional media. Through in-class writing assignments and group exercises, you will produce your own digital content strategy to position your product or organization, reinforce brand loyalty, change behaviours and engage your publics.
2015W BSCM 734G 001 • Feb 21 – Mar 14 (4 sessions) • Robyn Quinn
Sat • 9:00am-12:00pm • Lansdowne
$295+GST
Register online
Course Number is BSCM-734G-001
Robyn Quinn APR, MA, Fellow CPRS
Owner and principal consultant of a local communications company, Robyn Quinn is a dynamic marketing communications professional with 20 years experience including military, technology, government, not-for-profit, health promotion, entertainment, retail and transportation sectors.
Robyn is the ALE (Area Local Expert) on Vancouver Island for Constant Contact, considered the leading platform for email marketing. A graduate of Royal Roads University (MA Professional Communications) and World Trade/Saint Mary's University (Dip. International Marketing & Finance), Robyn also has a Certificate of Change Management from PROSCI and is a long time accredited member of the Canadian Public Relations Society (CPRS). As a passionate writer – Robyn helps clients develop a strategic content management approach to creating powerful connections with their customers and audiences using online channels.
Recognized for her innovative and successful campaigns with several regional and national awards, Robyn was nominated in 2013 for the RBC Canadian Women Entrepreneur Awards.