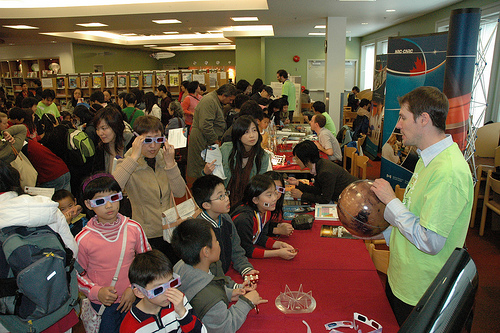 Communicating complex ideas
One of the challenges to communicating science based or technology related ideas is the sometimes overwhelming complexity of the topics. When I work with experts in their respective fields they often express fear that I will "dumb down" their work.
Nothing could be farther from the truth but my job is to reassure them that communicating to target audiences takes consideration. Two questions I ask helps to put them at ease and to focus the communication approach in a way that makes sense and, more importantly, succeeds in reaching audiences and delivering results.
Who is the audience? Decision makers? Politicians? Peers? Community?
Why are you communicating? Generate interest? Build support? Increase funding?
Co-chairing the National Science and Tech Week BC and Yukon (2008) reminded me that people want to be entertained and engaged – we might need to put on our big boy pants and find ways to build bridges for the information/messages we want embraced with the audiences who could benefit from the knowledge.