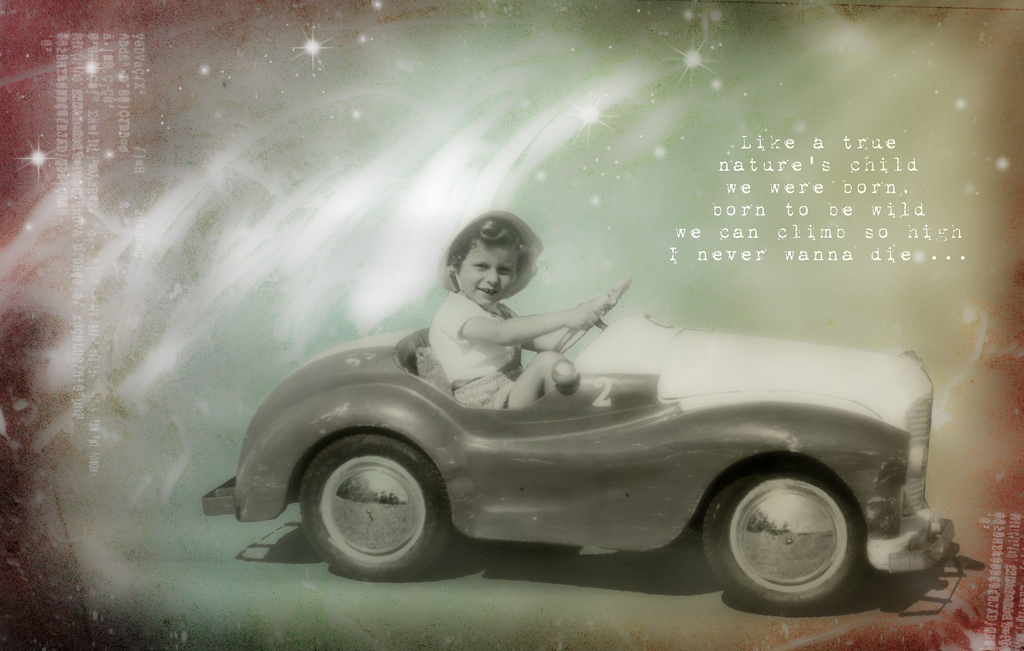 Be Wild – Be Authentic
I forgive anyone who hasnt heard Born to Be Wild  from Steppenwolf – but you should get a copy and play it incredibly loud driving down the highway on a bright sunny day. No clear destination required.
I love the song because it invites you to open up your heart and trust in the forces to guide you to where ever you should be heading.
The important element is passion and letting go. Sometimes you need to let go and get wild (all relative of course due to individual interpretations of what constitutes "wild") in order to find the place you belong, your core.
Be authentic and people will listen to you, act on your ideas and support your vision. Being wild is code for find yourself and stop driving a road someone else has mapped out for you.
Get out on the highway and find out.